Product description
Pu curing agents is the aromatic isocyanate TDI and TMP adducts have good compatibility with other hydroxyl resins, light color, high gloss, good hardness, good chemical resistance, and storage stability.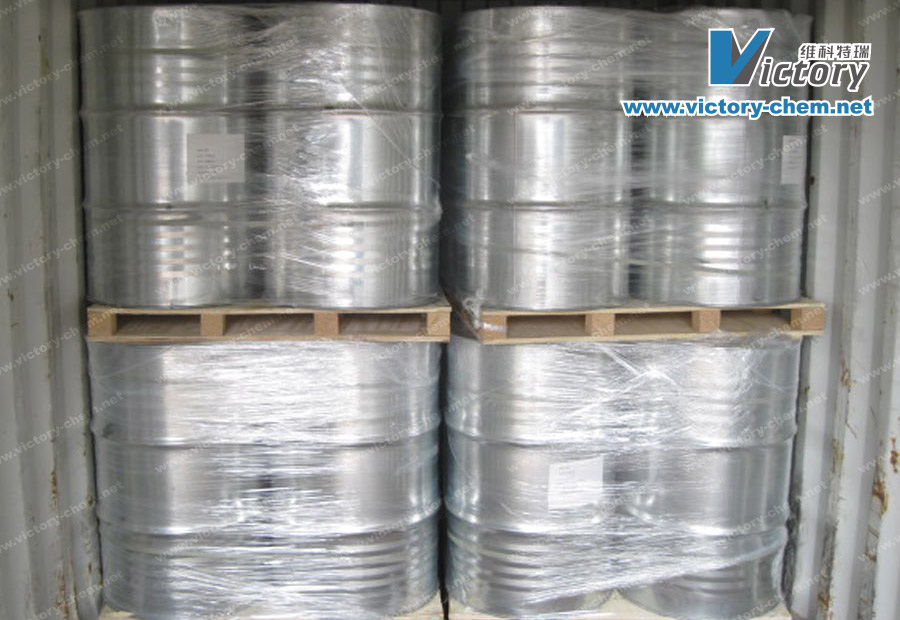 Precautions of Pu Curing Agents:
1: All curing agents are extremely sensitive to moisture and humidity. They should be used as soon as possible after opening, and should be kept in a cool, ventilated, dry place and away from fire sources.
2: The use of urethane-grade solvents (ie, less than <0.05% water) is prohibited in solvents containing solvents that react with the NCO gene (such as alcohols and ammonia);
3: The explanations and data provided above are based on the existing conditions and experiences of our company. We hope that the customers can choose the test under their own specific conditions.
4: The shelf life of the product is 6 months, counting from the production date.
Technical parameter
Other description
Contact us
Jiangsu Victory Chemical Co., Ltd.
RM1616,GUOTAI ORIENTAL PLAZA,EAST RENMIN RD,ZHANGJIAGANG,215600,CHINA.
TEL:+86-512-5899 8900
FAX: +86-512-5899 8958
E-MAIL:michael@victory-chem.com

Related products